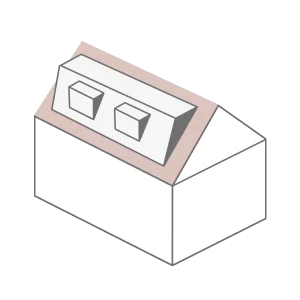 The construction of a Mansard Loft Conversion involves elevating the party wall, which is the wall shared with neighboring properties. While the roof retains its flat structure, one of the external walls slants gently inward. These mansard conversions are commonly situated at the back of a residence and, while applicable to various property styles, they enjoy the greatest popularity among terraced houses.
Benefits of a Mansard Loft Conversion:
Generous Space: A mansard loft conversion provides a considerable amount of usable floor space. The sloping roof and vertical walls create an expansive area that can be customized to meet your specific needs.
Architectural Charm: The distinct architectural style of a mansard roof not only enhances your property's curb appeal but also adds a touch of elegance that stands out in the neighborhood.
Increased Natural Light: Dormer windows integrated into the mansard loft conversion design allow abundant natural light to flood the converted loft, creating a bright and inviting atmosphere.
Versatility: From bedrooms and home offices to entertainment rooms and playrooms, a mansard loft conversion offers versatility in function, accommodating your family's changing needs.
Property Value: An expertly executed loft conversion can significantly increase the value of your property, making it a wise investment for the future.
Loft Conversion Planning Permissions
At Studio 20 Architects, we are here to take the complexity out of obtaining planning permission from your council for your project.
We have experienced loft conversion architectural designers and planners. They will prepare astute design and architectural planning strategies. You can rest assured that we will help you secure your planning permission with ease. Contact us now to speak with one of our experts in loft conversions about your project.
Frequently Asked Questions About Loft Conversions​
Do I need planning permission for a loft conversion?
Most loft conversions usually qualify as permitted development, meaning you typically don't need planning permission if you meet certain criteria. Basic conversions with roof windows are usually fine, but double-check. However, you'll need permission if you exceed specific limits or alter the roof space significantly.
Can I do a loft conversion under permitted development?
When considering a loft conversion, you can benefit from permitted development rights under certain conditions. To fall within these guidelines, your loft conversion must adhere to the following:
Volume Allowance:
*Terraced Houses: You can add up to 40 cubic metres of additional roof space.
*Detached and Semi-Detached Houses: You can add up to 50 cubic metres of extra roof space.
Roof Slope and Extension:
*The extension must not exceed the plane of the existing roof slope facing the main road.
*The highest point of the extension cannot surpass the highest point of the existing roof.
Materials and Appearance:
*The materials used for the conversion should match the current appearance of the house.
Outdoor Features:
*Verandas, balconies, and raised platforms are not allowed.
Side-Facing Windows:
*Side-facing windows must have obscured glazing.
*Any opening must be positioned at least 1.7 meters above the floor.
Roof Extension Placement:
*Roof extensions (except hip to gable ones) should be set back by approximately 20cm from the original eaves.
Outer Wall Overhang:
*The extension's roof enlargement must not protrude beyond the outer face of the original house's wall.
It's important to be aware that not all properties are eligible for permitted development rights. Properties that do not qualify include:
*Flats and maisonettes.
*Properties located in conservation areas.
*Homes classified as listed buildings.


Do I need building regulations for a loft conversion?​
​If you're considering a loft conversion, it's important to understand the significance of building regulations approval. This approval is a mandatory step when you're converting your loft or attic into a functional living space.​
​Thesebuilding regulations hold immense importance as they are designed to guarantee the safety and livability of your home. ​
​They encompass a range of crucial aspects, including:​
Structural Integrity: Assessing whether the newly constructed floor possesses adequate structural strength.​
Overall Stability: Ensuring the stability of your entire loft structure, including the roofing.​
Fire Safety: Implementing measures to ensure fire safety and establishing efficient escape routes.​
Staircase and Floor Safety: Designing your stairs and new floor with utmost safety in mind.​
Sound Insulation: Maintaining reasonable sound insulation between the converted space and existing rooms.​
And More: These regulations cover various other vital factors.​
​
Due to the intricate nature of these requirements, it's imperative to collaborate with specialized professionals to meet them. Engaging experts like structural engineers will be essential. Your project will undergo a comprehensive assessment to ensure that all building regulations are met, leading to a successful and secure loft conversion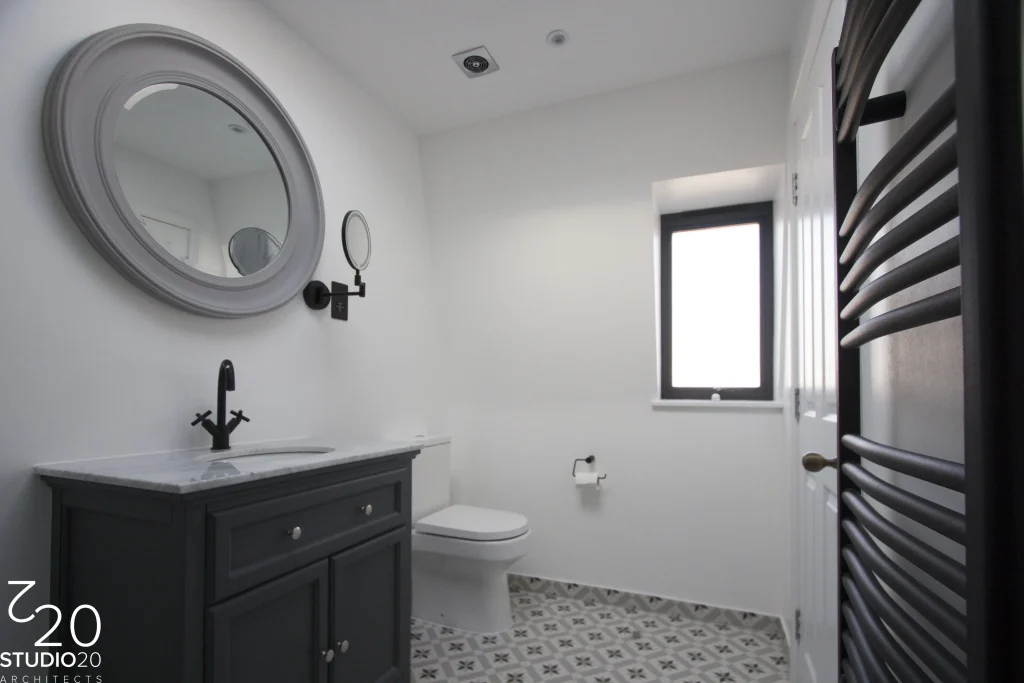 Get A Free Quote For Your Loft Conversion Project
Whether you already have some ideas about what you want or you would like to find out more about your options, feel free to contact us. We will arrange an initial consultation at a time that is convenient for you.
​During the consultation, our experts will listen to your ideas and give you professional advice. We will also provide you with a free quote for your project. Please give us a call or send us an email to get in touch with us..
Here's what our clients have to say.
Nadir is not just an architect… he's an artist. He listens to his clients and designs and builds for their needs, not to his personal tastes as so many architects do. His genuine skill and willingness to design a project to the client's needs sets him apart! They were extremely responsive, worked collaboratively with us, and delivered very exciting designs. Highly recommend!
Farkas "Gibkey" Gabor
2023-01-17
I worked with Nadir from Studios Architects on an orangery project. He was very personable and helpful throughout the project and was happy to be on site whenever we asked and gave some good advice. Nadir helped make the project feel seamless and dealt with everything in a polite manner and with ease and good knowledge. I highly recommend.
Nadir was extremely approachable and professional. He was very accommodating as he altered our drawing plans several times on our request and got our plans approved by the council . Many thanks
Behrad Elmiyeh
2022-06-28
Despite our best intentions we ran into a rookie planning move, where we allowed scope creep to move us away (incrementally at first) from our approved planning design. Nadir was so polite and even worked with us after hours to understand our issue and offer solutions which ultimately saved us from a potentially costly mistake. The team at studio20 and Nadir in particular are high quality and second to none! I would very highly recommend their services!!
Rodney Charles
2022-05-23
I've worked with Studio20 Architects for my office interior. Menekse and Nadir helped us on interior design of my office to understand the process and was very helpful whenever I had questions. I felt that the team was experienced from Interior design process to project management for all the stages. Highly recommended!!!
Yasemin Hatipoğlu
2022-03-15
Great service. Coordinated well between builders and structural engineer. The whole team (builders, tilers and painters) all did a quality job and were very very neat and considerate.
Excellent ideas and follow up. I have been loo Struggling to find an architect that would understand the complicated structure of my house untill I found these guys. They made things look simple.
I've used Studio20 service for planning Single storey rear extension for my South Croydon project. Nadir and his team were very helpful and they explained the process and were always at hand whenever I had questions.
Contacted Studio20 for some Building Reg and structural drawings Nadir was very efficient and polite he conducted the whole process professionally and with very good knowledge Thank you will definitely recommend
Nasim Chaudhry
2021-06-08
Popular Questions, you may be interested in