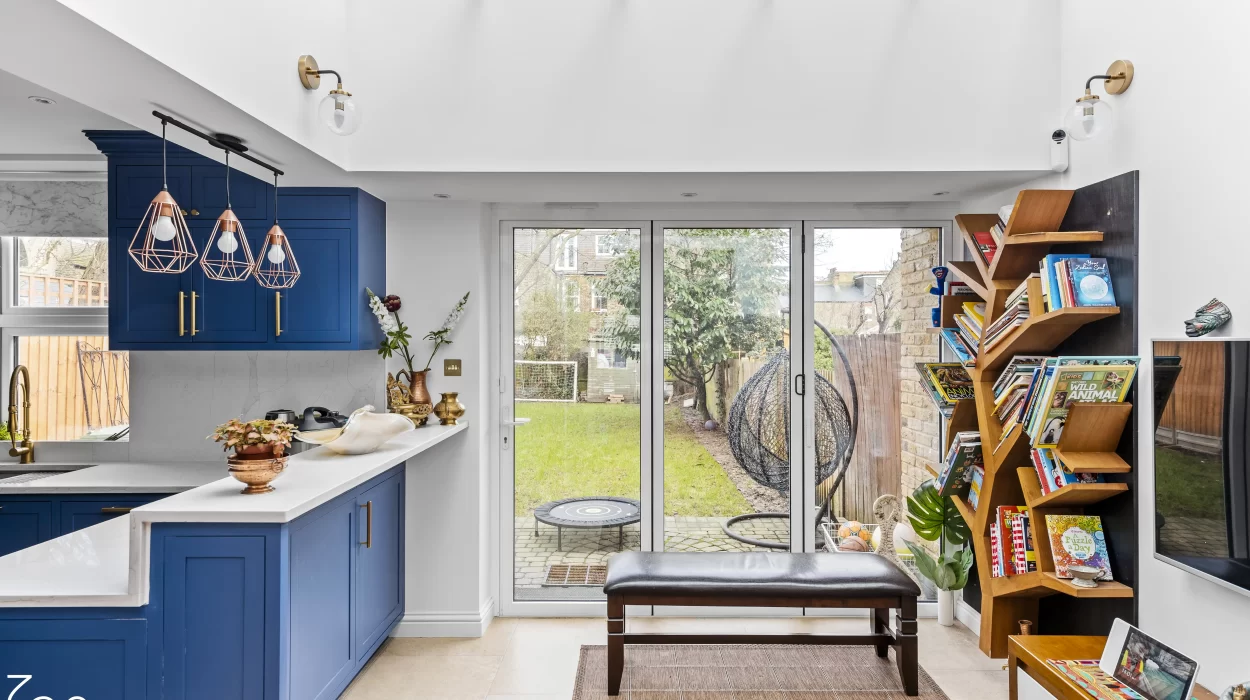 Richmond New Build: Building Your Dream Home in a Prime Location
Richmond is a highly sought-after location for home buyers, and building a new home in the area can be an excellent way to create the perfect living space. Whether you're a first-time buyer or an experienced property developer, a new build in Richmond offers a range of benefits. In this article, we'll explore the advantages of building a new home in Richmond, the key considerations to keep in mind, and how to get started with your new build project.
Why Choose a New Build in Richmond?
There are several reasons why building a new home in Richmond is an attractive option. Firstly, it allows you to create a custom living space that is tailored to your specific needs and preferences. You can design your home from the ground up, choosing everything from the layout and room sizes to the fixtures and finishes. Secondly, a new build can be more energy-efficient than an older property, which can help to reduce your energy bills and carbon footprint. Finally, a new build can offer peace of mind and lower maintenance costs, as everything is new and under warranty.
Key Considerations for a Richmond New Build
Before you start your Richmond new build project, there are several key considerations to keep in mind. Firstly, you'll need to secure financing for your project, whether that's through a mortgage or other funding source. Secondly, you'll need to find the right plot of land on which to build your home. This can be a challenge in a highly sought-after area like Richmond, so it's important to work with an experienced real estate agent who can help you find the perfect site. Finally, you'll need to work with a reputable builder who can execute your vision and deliver a high-quality finished product.
Getting Started with Your Richmond New Build
If you're ready to get started with your Richmond new build project, there are several steps you can take. Firstly, work with an architect or designer to create a detailed plan and design for your home. This will help you to visualize the finished product and ensure that all your needs are accounted for. Secondly, work with a builder to obtain the necessary permits and approvals from local authorities. Finally, make sure you have a clear timeline and budget in place, and work closely with your builder to ensure that everything stays on track.
Conclusion
Building a new home in Richmond can be an exciting and rewarding experience. With the right planning and execution, you can create a custom living space that meets all your needs and preferences, while also benefiting from the energy efficiency and lower maintenance costs of a new build. By securing financing, finding the right plot of land, and working with a reputable builder, you can turn your dream of a Richmond new build into a reality.
Design and Customization
One of the biggest advantages of building a new home in Richmond is the opportunity to design and customize every aspect of your living space. This includes everything from the layout and floor plan to the color schemes, fixtures, and finishes. Working with a skilled architect or designer can help you bring your vision to life, while also ensuring that your new home is functional, comfortable, and aesthetically pleasing. This is your chance to create the living space you've always dreamed of, so take the time to consider every aspect of the design and customization process.
Building Regulations and Permits
When building a new home in Richmond, it's important to adhere to all building regulations and obtain the necessary permits from local authorities. This includes ensuring that your home meets energy efficiency standards, as well as complying with safety and accessibility guidelines. Your builder should be well-versed in the regulations and permit process, and should be able to guide you through every step of the way. Be sure to factor in the cost of permits and inspections when budgeting for your new build project, as this can vary depending on the size and scope of the project.

Long-Term Investment
A new build in Richmond can also be a sound long-term investment. As a highly sought-after location with limited space for development, property values in Richmond tend to hold steady or appreciate over time. By building a new home, you're creating a valuable asset that can appreciate in value and provide a solid return on investment should you decide to sell in the future. Additionally, a new build can be more attractive to potential buyers, as it offers a modern, energy-efficient living space with lower maintenance costs and the potential for customization. When building your new home, keep in mind the resale value and consider features that may appeal to a future buyer.
In conclusion, a Richmond new build offers a range of benefits, from customization and energy efficiency to long-term investment potential. If you're considering building a new home in this desirable location, be sure to work with experienced professionals who can guide you through the process and ensure a successful outcome. By carefully considering all the key factors and staying on top of all necessary permits and regulations, you can create the custom living space of your dreams and build a valuable asset for the future.
Here's what our clients have to say.
Nadir is not just an architect… he's an artist. He listens to his clients and designs and builds for their needs, not to his personal tastes as so many architects do. His genuine skill and willingness to design a project to the client's needs sets him apart! They were extremely responsive, worked collaboratively with us, and delivered very exciting designs. Highly recommend!
Farkas "Gibkey" Gabor
2023-01-17
I worked with Nadir from Studios Architects on an orangery project. He was very personable and helpful throughout the project and was happy to be on site whenever we asked and gave some good advice. Nadir helped make the project feel seamless and dealt with everything in a polite manner and with ease and good knowledge. I highly recommend.
Nadir was extremely approachable and professional. He was very accommodating as he altered our drawing plans several times on our request and got our plans approved by the council . Many thanks
Behrad Elmiyeh
2022-06-28
Despite our best intentions we ran into a rookie planning move, where we allowed scope creep to move us away (incrementally at first) from our approved planning design. Nadir was so polite and even worked with us after hours to understand our issue and offer solutions which ultimately saved us from a potentially costly mistake. The team at studio20 and Nadir in particular are high quality and second to none! I would very highly recommend their services!!
Rodney Charles
2022-05-23
I've worked with Studio20 Architects for my office interior. Menekse and Nadir helped us on interior design of my office to understand the process and was very helpful whenever I had questions. I felt that the team was experienced from Interior design process to project management for all the stages. Highly recommended!!!
Yasemin Hatipoğlu
2022-03-15
Great service. Coordinated well between builders and structural engineer. The whole team (builders, tilers and painters) all did a quality job and were very very neat and considerate.
Excellent ideas and follow up. I have been loo Struggling to find an architect that would understand the complicated structure of my house untill I found these guys. They made things look simple.
I've used Studio20 service for planning Single storey rear extension for my South Croydon project. Nadir and his team were very helpful and they explained the process and were always at hand whenever I had questions.
Contacted Studio20 for some Building Reg and structural drawings Nadir was very efficient and polite he conducted the whole process professionally and with very good knowledge Thank you will definitely recommend
Nasim Chaudhry
2021-06-08